Electrical Contractors for Warehouse & Logistics Facilities
Gettle's specialized electrical team has experience working in warehouse and logistics facilities of all sizes. We understand the specific demands of the environment and work closely with clients to develop customized solutions to fit their specific facility needs.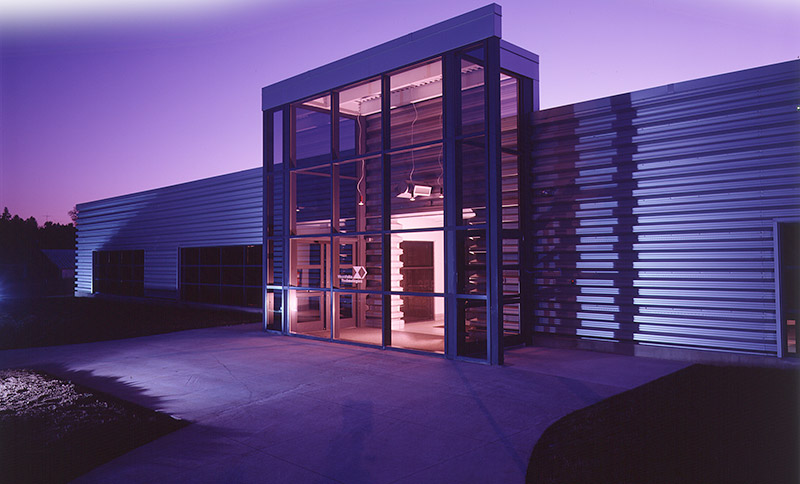 Gettle's in-house design-build capabilities provide a single source of responsibility capable of managing the total project lifecycle from planning and engineering design through installation. Our team includes professional engineers who are licensed in multiple states as well as Leadership in Energy Design (LEED)-accredited professionals (silver, gold and platinum) who deliver sustainable solutions to meet your needs now and into the future. Our turnkey services as a warehouse electrical contractor include:
Electrical distribution
Including incoming service, new installations, service upgrades, metering, panels and transformers and feeder wiring.
Lighting design and controls
Optimized lighting design solutions to maximize efficiency, productivity and adhere to current code requirements including LED upgrades, daylight harvesting, occupancy controls, dimming systems and more.
Site lighting 
Exterior lighting solutions rooted in security and efficiency including exterior pole lighting, parking lot lighting, parking garage lighting, façade lighting and walkway lighting.
Site utilities
Specialized expertise in incoming utilities for primary and secondary service, pad-mounted equipment and duct banks.
Emergency power systems
Reliable solutions to keep your business running including generators, UPS systems, micro turbons and inverters.
24/7 Service & Maintenance
Your service needs are always our priority. We deliver 24/7 service and comprehensive maintenance solutions from repair and troubleshooting to preventative maintenance services and system monitoring.
Integrated Systems. Optimized Value.
Our approach to warehouse electrical service is rooted in delivering maximum value across the project lifecycle. Turnkey capabilities drive budget and schedule efficiencies and are grounded in the ability to maximize project delivery. We offer budgeting and conceptual estimating support to inform key project decisions and provide value-based engineering to drive project efficiency.
As a multi-discipline technology solutions provider, Gettle also offers comprehensive Datacom and Fire & Security solutions, providing a foundation for integrated systems across your company's technology infrastructure. Contact us today to learn more about how we deliver specialized expertise and added value to warehouse and logistics facility projects.